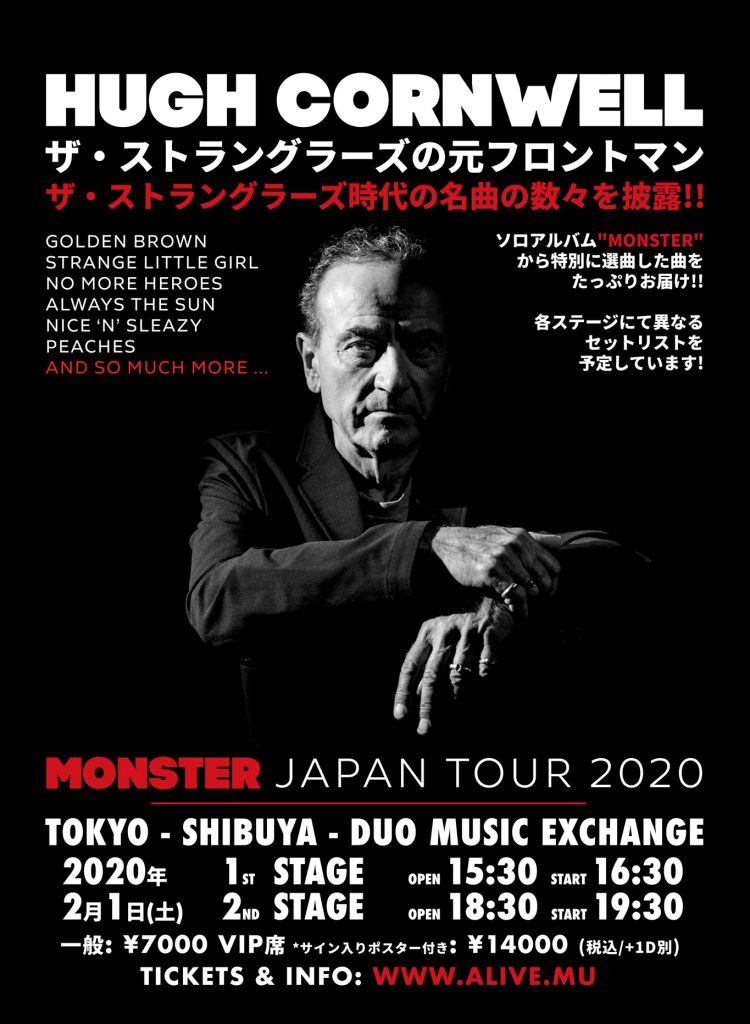 JAPAN 2020
Hugh will be playing two shows in Japan on February 1st 2020, at Tokyo-Shibuya-Duo Music Exchange.
Tickets are on sale now.
MAY & JUNE 2020 BAND SHOWS
Hugh Cornwell and his band have been added as special guests on The Undertones May/June 2020 tour. Tickets are on-sale from Weds 4 December 2019 (links will be added on that date, so please check back on Wednesday).