Timeline
1964
Whilst at school, Hugh forms R & B group (Emil & The Detectives) with Richard Thompson.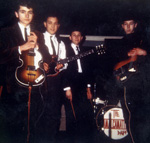 1969-1974
Attends Bristol University - studying Biochemistry - performs solo acoustic gigs in restaurants owned by Keith Floyd. Takes up laboratory job at Lund University (outside Malmo), in Sweden. Forms Johnny Sox with two Swedes & two Americans. Johnny Sox move to England, without Hans Warmling. Jet Black joins group. Line-up soon down to Hugh & Jet - who are joined by John (JJ) Burnel. Hans Warmling, on holiday from Sweden, joins line-up towards the end of 1974. Johnny Sox name dropped. The Stranglers / Guildford Stranglers alternates as the name used for gigs.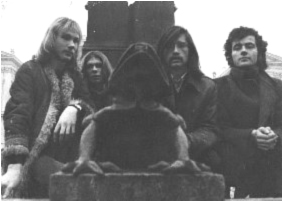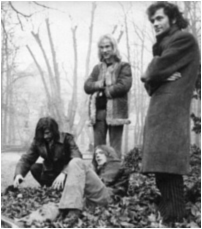 1975-1978
Dave Greenfield joins line-up. Autumn 1975 signed with Albion agency. Next few years spent writing and playing live, building up a large, loyal following. The Stranglers eventually sign with United Artists on December 6th 1976. Debut Stranglers single (Get A) Grip (On Yourself) released in early 1977, closely followed by the first 2 albums, Rattus Norvegicus & No More Heroes. The Stranglers release 3 hit singles and two albums in 1978 - Black & White & Live (X-Cert). Hugh starts work on his first solo release, Nosferatu, in December of 1978, with Captain Beefheart drummer, Robert Williams.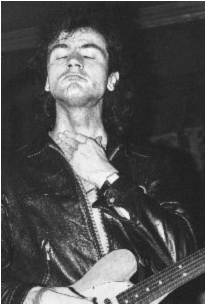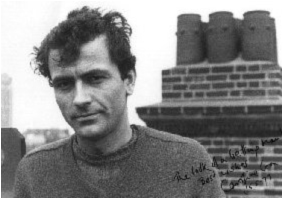 1979
Work on Nosferatu continues through to April. Hugh releases his first solo single, a cover of Cream's White Room. The Stranglers album The Raven released.
November 1st Hugh arrested & charged with possession of drugs. Hugh's debut solo album, Nosferatu, released on November 16th.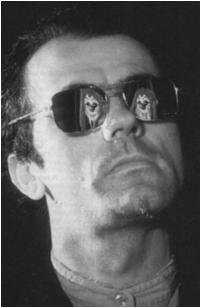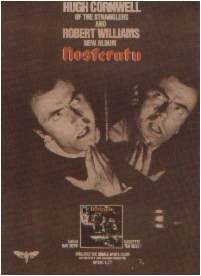 1980
The Stranglers Meninblack album worked on by band. Hugh loses appeal against conviction - on March 21st sentenced to eight-weeks imprisonment in Pentonville prison.
June 20th - audience riot at gig in Nice. Hugh, JJ & Jet imprisoned - released on June 27th. Not a good year!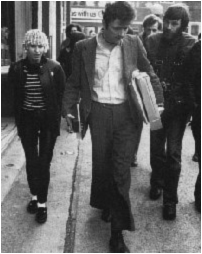 1981-1984
(The Gospel According to) The Meninblack album released. Later in the year, La Folie album released along with the bands most successful single, Golden Brown - which hits No2 in the UK single charts. The Collection 1977-82 "best-of" album released in 1982.
In 1983 The Stranglers sign with EPIC records and release the Feline album. In 1984 the band release the Aural Sculpture album (produced by Laurie Latham, who went on to work with Hugh on 1997's Guilty album).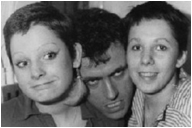 1985-1989
Hugh's second solo single, One In A Million, released on Portrait Records. The Stranglers release the Dreamtime album in 1986. Hugh teams up with Nigel Planer for the Rough With The Smooth single (from the TV show King & Castle).
Hugh releases Facts & Figures single - which also appears on the soundtrack to the animated film, (based on the Raymond Briggs story), When The Wind Blows in 1987. All Live & All Of The Night - The Stranglers second live album is released in 1988.
Hugh releases his second solo album, Wolf - along with 2 singles - Another Kind Of Love & Dreaming Again in the same year.
1990
In 1990 The Stranglers released their final album with Hugh Cornwell - 10. The Stranglers play London's Alexandra Palace on August 11th - Hugh leaves the band the following day.
1990-1992
After leaving The Stranglers in August, Hugh works on new songs and produces two Bath based groups - Andy West's Deep 6 & Studs On Main Street. December 1991 - records CCW album with Roger Cook & Andy West. CCW album & Sweet Sister single released in 1992 .
Cornwell, Cook & West play live. Nosferatu released on CD (by EMI) for the first time in 1992. Recording sessions for Wired commence - with Gary Langan at Metropolis Studios, London.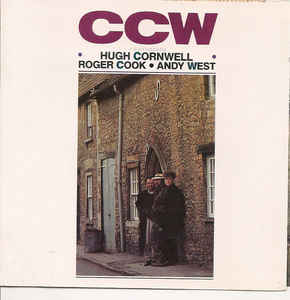 1993
Hugh releases his 3rd solo album, Wired. The album sees Hugh re-united with Robert Williams. Wired's progress is affected by contractual difficulties - intially signed to Phoenix Records - the label started to fall apart and Hugh cited them for breach of contract. A new deal was struck with NTV (Transmission) to finish the album. Phoenix then maintained that NTV had no right to release the album and arguments continued until February 1994. Hugh is special guest on Big Country's 1993 tour.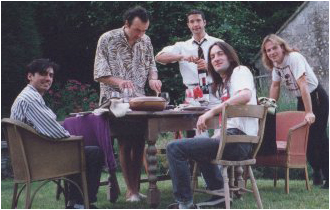 1994
Story Of He & She single released in France, where Hugh tours in March. Changes managers - from Ian Grant to David Harper. Hugh appears on Chris Evans Don't Forget Your Toothbrush TV show - performing Peaches & Sweets For My Sweet - as well as taking part in a Hugh Cornwell quiz with a fan - the fan won! Contributed specially recorded track to Morgan Fisher album, Millenia - entitled 2000 Lights. Recorded and co-wrote track with DNA - called Life Is Just A Dustbowl. Hugh tours in the Autumn of 1994 as well as filming for a TV show called Rumble.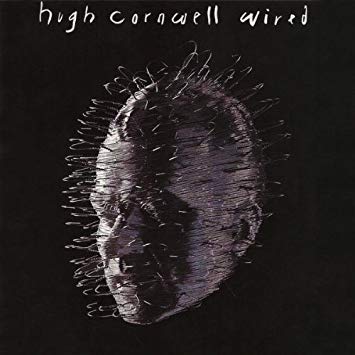 1995
Hugh parts company with David Harper in February and is now managed by David Fagence (whom Hugh knew back in the days when he was based in Guildford with The Stranglers). Hugh's fourth studio album, tentatively entitled His, is starting to take shape. Forms His Records Ltd with David Fagence. Hugh undertakes extensive touring with the line-up that will go on to record the Guilty album. April - performs a version of The Who's My Generation with Jools Holland for Roland Rivron's Virgin FM Radio Show. Releases single Everybody (on HIS Records) from the album sessions on 21st August. Album name changed to Guilty - initial track-listing was: If You Wanted To / Everybody / Lady In Mind / Gone Dead Train / Audacity / Five Miles High / I Can't Handle It / House Of Sorrow / Not Hungry Enough / Jesus Will Weep. Hugh plays several festival dates during the Summer as well as appearing in the pilot of The Memory Man on Bravo cable TV. Hugh records the music for the TV programme Inside Art - the episode about the work of the artist Peter Howson. Chris Goulstone leaves Hugh's band in August - resulting in Hugh playing guitar full-time for the first time in many years.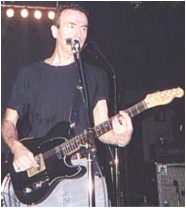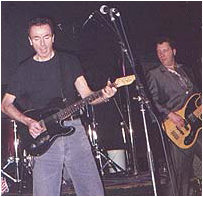 1996
January - Hugh & the band play at the Midem music business fair in Cannes. The Guilty sessions were scrapped (because the recordings were not representative of the band). New recording sessions commence in the Spring with Laurie Latham producing - new tracks starting to take shape include Snapper, Burning Desire, Inside You & A To Z Of Love.
UK Channel 4 TV show The White Room ask Hugh to perform a duet with Justine from Elastica, who declines. Hugh plays 4 nights at Ronnie Scotts in Birmingham - including an unplugged set.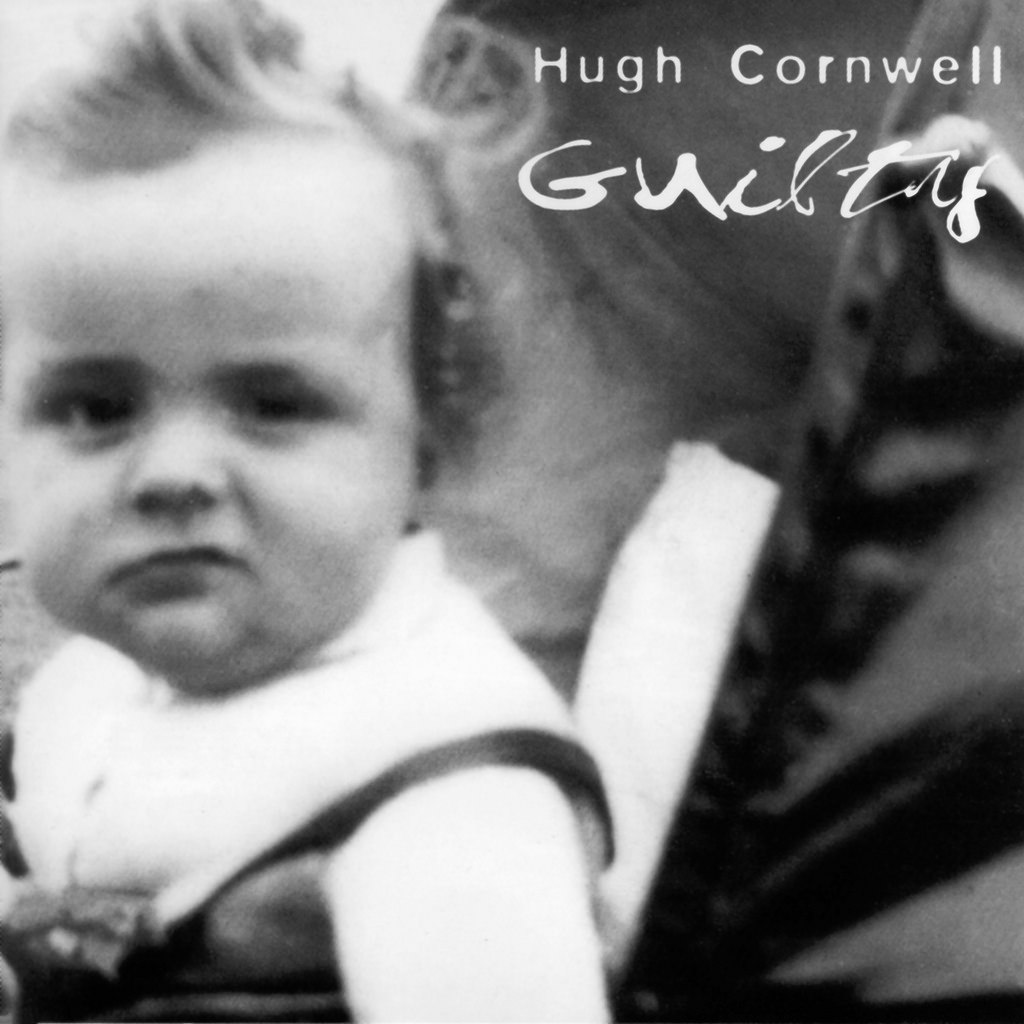 1997
Hugh's 4th solo album, Guilty, released on 27th May. Initial reaction to the album is very positive in the UK, Germany, Greece, Poland & Holland Hugh and the band perform on various radio shows - as well as some solo performances by Hugh. Appears on VH-1, performing a solo version of Snapper.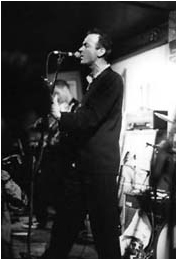 1997
The Torture Garden web-site launched on 16/8/97. Live dates start with London gig on 28th August followed by European dates through to November 1997. Hugh decided to slim-down the live band to a 4-piece for the first time - 2 guitars, bass & drums. The September live dates provided the first Cornwell gigs without keyboards. Hugh (& Mike Polson) performed Nerves Of Steel on the Satellite TV Channel UK Living, on 24th September. Guilty receives rave reviews in Q, Mojo, The Telegraph & European press. Hugh visits Germany in mid-June for a promotional tour (TV, radio & press). Visits Holland in late July and performs special versions of One Burning Desire, Nerves Of Steel & Snapper on Dutch radio.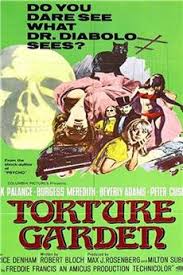 1997
Hugh & the band performed Five Miles High live on the BBC Radio 4 programme Loose Ends on 4th October 1997. Hugh visits Greece in late October for radio / press promotion and two live dates (Athens & Solonika).
Hugh performs the Guilty set plus versions of 4 Stranglers songs - a "full-on" version ofGrip (performed in the spirit of the original version, not the 1995 re-make), No Mercy, Strange Little Girl & a semi-acoustic, solo Always The Sun. Hugh's version of For What It's Worth (the Stephen Stills song - originally recorded by Buffalo Springfield) was released on 24/11/97 as part of the album Peace On Earth.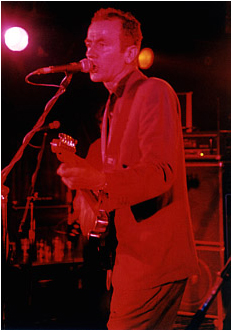 1998
March - Joining Hugh & Mike are new members Michelle Marti (bass) and Justin Chapman (drums). Michelle & Justin appear live for the first time on the Heads & Tails '98 tour. April - Nosferatu re-issued on April 27th. April 20th - The Heads & Tails '98 tour begins, running through to 3rd May. Hugh's gig at Dublin Whelan's (2/5/98) contained a couple of surprises. The poet Sex W. Johnson narrated the opening number, Irate Caterpillar (usually performed as an instrumental on this tour). The Dublin audience were also treated to the live premiere of a new track - Mantra of The Awoken Powers. The recorded version of this track, with music by Hugh, is based on a poem by Sex W. Johnston. The poem is narrated by the renowned sculptor, Barry Flanaghan, who flew over to the gig, from the US, for this one-off live performance of Mantra.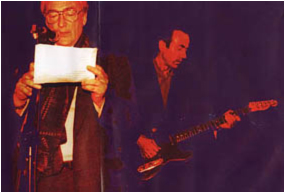 1998
Hugh performed a "Plugged & Un-plugged" show in Bristol (UK) on Saturday 21st November. This show featured Hugh without the band - performing a "plugged" electric set and an "unplugged" semi-acoustic set. This was Hugh's first totally solo show since pre-Johnny Sox days. In November / December, Hugh and the band set out on a short UK tour. Hugh also took the "Plugged & Un-plugged" show to Paris for 2 gigs on the 6th and 7th of December. The Hugh / Sex W. Johnston collaboration, Mantra Of The Awoken Powers, appeared on the We Love You compilation / book (released on 16/11/98).
Hugh appeared on the (UK & Australian) television programme Roy & HG's Planet Norwich, performing the Sinatra standard, The Lady Is A Tramp. "Torch it Hugh!".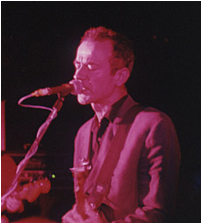 1999
Hugh tours the UK (both with the full band as well as further "Plugged & Unplugged" shows) February to June.
Hugh released Black Hair Black Eyes Black Suit in the US on Velvel on February 23rd 1999. The US version of the album (released in Europe under the title Guilty) has a new cover, and 2 new tracks exclusive to this release - the long awaited appearance of Jesus Will Weep and Not Hungry Enough. Five Miles High does not appear on the US album. The catalogue number for Black Hair Black Eyes Black Suit is P321 79766.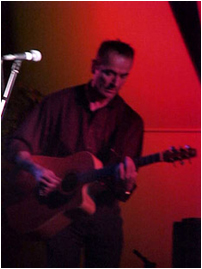 1999
Hugh performed a live, acoustic version of One Burning Desire on Canadian National Television on Open Mike with Mike Bullard, on Monday March 15th 1999. Hugh plays his first ever solo shows in North America from 16th March through to 21st March, visiting Toronto, New York, Baltimore, Chicago, Detroit & Philadelphia. The second leg runs from 29th March through to 4th April, taking in Los Angeles, San Francisco, Oregon, Seattle, Denver, Dallas & Washington DC.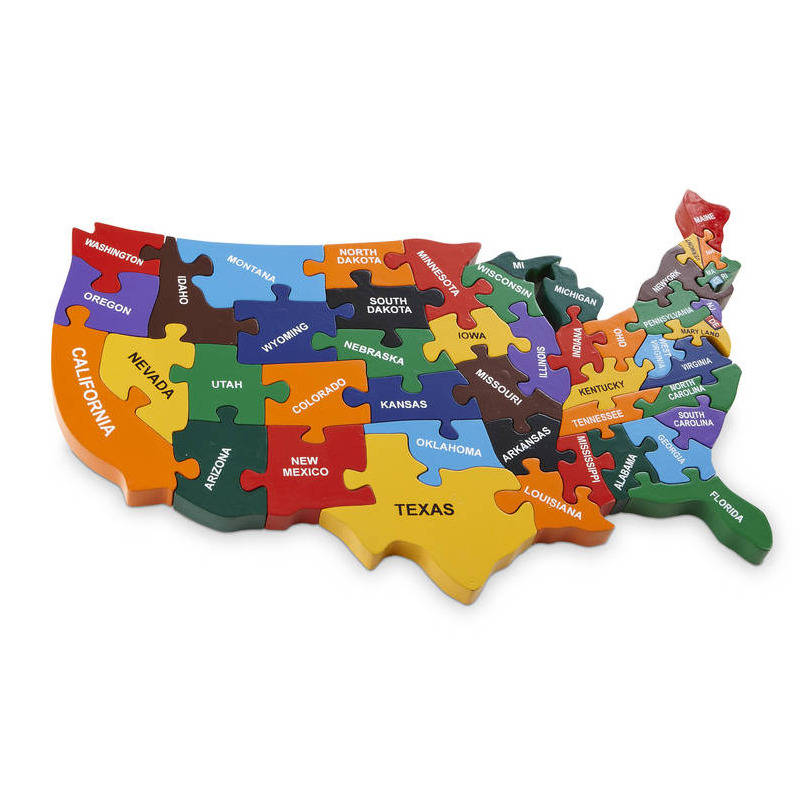 1999
First Bus To Babylon released in the US on Velvel. First Bus To Babylon is a new version of the album originally released in Europe under the title Wired. The album packaging is being changed as the original UK record company has no knowledge of the whereabouts of the artwork!
The track Make It With You has been dropped from the original release - and Hugh's previously unheard version of the Hendrix track, Stone Free, has been added along with the first release of the 12" mix of My Kind Of Loving. Hugh's solo "Plugged & Unplugged" concert in Norway at the The Bergen Blues & Roots Festival on 29/4/99 was broadcast live over the internet.
He then continues to tour this show in the UK, which includes an appearance at the Guildford Festival in July.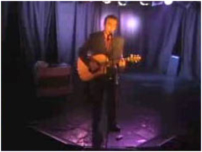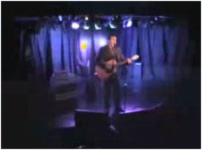 1999
Hugh takes part in The English Originals at The Barbican, performing Coppiscombe Fair and a duet with Eddi Reader on Golden Brown.
Hugh returns to the US for the second batch of "Plugged & Unplugged" dates, touring throughout the month. Hugh then rounds off the year with some more UK dates, then heads into the studio to start laying down the backing tracks for the next studio album.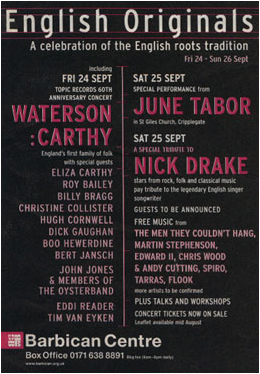 2000
In February, Hugh features in the Channel 4 TV programme, Top Tens, in February, as part of The Stranglers section. Hugh is interviewed and a short, acoustic clip of Black Hair, Black Eyes, Black Suit performed in 1999, is shown. Through March and April, Hugh tours the UK with Sumyunguise. A significant part of the set is given over to material from the forthcoming album. In early March, Hugh & Sumyunguise perform Miss Teazy Weezy on the ITV lunch-time news, and One Day At A Time becomes the first Hi Fi track to be aired on UK radio, on the Robert Elms show, London GLR.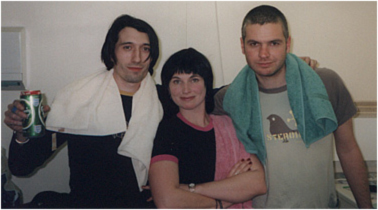 2000
Hugh continues the recording sessions for the next studio album, Hi Fi, with Laurie Latham. June - Hugh performs at the Rebuild The Roundhouse Gala, at The Roundhouse, Camden on Thursday 22nd June 2000. As well as a solo, acoustic version of Golden Brown, Hugh performs The Doors People Are Strange - contributing guitar and lead vocals, backed by Jools Holland & his Rhythm & Blues Orchestra. Gilson Lavis then vacated the drums, to be replaced by Nick Mason from Pink Floyd, for a version of Interstellar Overdrive from the 1st Pink Floyd album, Piper At The Gates Of Dawn, with Hugh on guitar.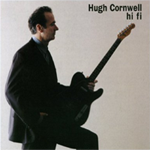 2000
Hi Fi released on October 2nd 2000. Hugh Cornwell & Sumyunguise tour the UK in October & early November, as well as playing three dates in Holland. For the Hi Fi tour, Sumyunguise were Mike Polson on guitar, John Miller on drums & Midus on bass. Hugh recorded a new, solo version of No More Heroes, produced by Laurie Latham, which featured in Mirrorball, a new comedy from the Absolutely Fabulous team, which was broadcast by the BBC in December. The second date of the Autumn 2000 tour was in the Surrey village of Chiddingfold (near Guildford), where The Stranglers lived from 1974 to 1976, and where many of the bands early songs were written. The Torture Garden, in conjunction with the local promoter, ran a special competition for fans attending the Chiddingfold gig. Two fans (Andrew Gregory & Karl Winfield-Kay) were treated to a guided tour round the house where the band lived in Chiddingfold, and the tour guide was Hugh Cornwell! Hugh opened a new charity based recording and training facility in the North of Glasgow called The Roch Rooms on 23rd October 2000.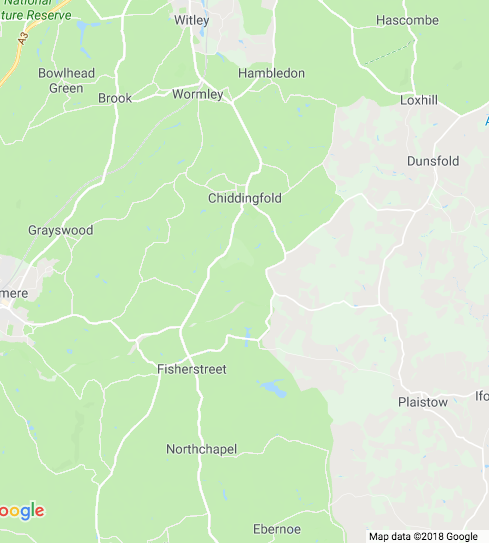 2001
Spring: Hi Fi's Gingerbread Girl is re-mixed by Black Dog Productions. Koch released Hi Fi in Europe & the US in May 2001. Hugh Cornwell & Sumyunguise tour the UK in June. Hugh featured in Top 10 Heartbreakers, which was shown on Channel 4 on February 10th 2001. Hugh was interviewed about The Stranglers version of Walk On By, which was the number one 'heartbreaker' in the show. Hugh has written & sung the vocals on a track titled Attention, from the forthcoming album from the dance band Ruff Driverz.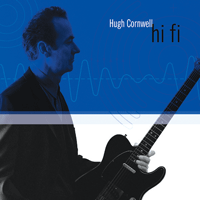 2001
July - Hugh appears on Jamie Theakston's Radio 5 cricket show, which includes an acoustic performance of Grip, where Hugh is joined by Mark Butcher on guitar.
August - Hugh was interviewed as part of a new radio documentary about The Stranglers, which was broadcast in August by the BBC.
October - Hugh performs with Sumyunguise in the USA for the first time, with 2 shows (Massachusetts & New Jersey).
Hugh plays 7 dates with the new 3 piece line-up of Sumyunguise (featuring new members Kim Khahn on bass and Windsor McGilvray on drums).
2001
Hugh's book, The Stranglers - Song By Song, is published on 30th November 2001, which Hugh promotes with an extensive book tour in November and early December. The book tour proves to be extremely popular, with each session consisting of Hugh performing an acoustic set, followed by a question and answer session and finishing off with book signings. Hugh also talked about the book on local radio throughout the UK, with articles appearing in the national press, Radio 4 & Radio 5 and BBC Choice's Liquid News. The Stranglers - Song By Song is Hugh's in-depth take on all the tracks contained on the 10 Stranglers studio albums from 1977 to 1990, as well as 'b' sides and bonus tracks. The book also contains previously unpublished photographs from his years as a Strangler, taken from Hugh's own collection. The Stranglers - Song By Song is written in Hugh's own words, with questions asked by journalist Jim Drury. For the first time Hugh talks in depth about the background to the songs, describes how they were written and recorded, and gives a rare insight into what life was like as a key member of this legendary British band.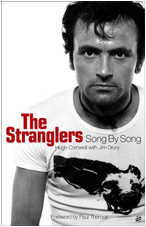 2002
Hugh appeared (with Glen Matlock) in a sketch on Channel 4's Banzai in February 2002. Hugh Cornwell appeared at the Stuart Adamson Tribute Concert, which was held at Barrowlands on 31st May 2002. Hugh performed three songs at the concert, which also featured Kirsten & Callum Adamson, Tony, Bruce & Mark (from Big Country), Richard Jobson, Bill Simpson & Mike Baillie (from The Skids), plus Bill Nelson, Midge Ure, Mike Peters, Pete Wylie & Kirk Brandon. Plays solo acoustic shows in the UK & Ireland in March & April, and appears, with Sumyunguise, at the Rock Afligem Festival, in Belgium, in May 2002 and The Big Gig Festival, at the Royal Bath & West Showground on 14th July. Released the "lost album" Footprints In The Desert in April on Track Records.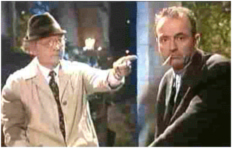 2002
A previously un-released Hugh Cornwell / Roger Cook song, Chardonnay, has been recorded by former Catatonia singer, Cerys Matthews, and features on her album, Cockahoop. Hugh's acoustic performance at the Hay-on-Wye festival was recorded and broadcast by BBC Radio Wales during the Saturday Social on June 1st 2002. Hugh featured in a new BBC Radio 2 documentary about the Punk years, titled Never Mind The Horlicks - Punks At Middle Age. The 2 part documentary was broadcast on BBC Radio 2.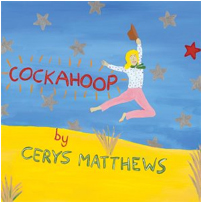 2002
Sons Of Shiva (featuring Hugh Cornwell, Sex W Johnston, Chris Goulstone aka Lord G, Steve Lawrence & Windsor McGilvray) made their only live performance to date at The New Underground Experience at the Concorde 2 (Brighton) on Wednesday 25th September. Sons of Shiva CD released on Track Records on the 23rd September. Hugh tours the UK in November, with the new band line up of Windsor & Steve & headlines an event for a cancer charity at Guildford Civic Hall on December 7th. Hugh appeared on the Phill Jupitus breakfast show on 6Music,the new BBC Digital radio channel, on October 7th, the day that Mayday was released by Track Records.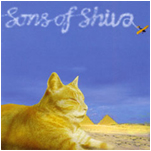 2003
Hugh undertakes an extensive UK Live and Alone - The Song By Song Tour in the spring. Hugh appeared on the BBC2 music / comedy show Never Mind The Buzzcocks in March 2003, and appeared on the Phil Tufnell show on Radio 5 Live in June 2003. Hugh appears on Radio 2's Jammin show in March. In The Dock - a solo live acoustic is released on Track Records on 24th March. Hugh recorded The Hijack Show which was broadcast on London's XFM radio station in April. Hugh Cornwell flies to New York in June to perform acoustically all the songs written for the next studio album, to legendary producer Tony Visconti at Looking Glass studios. Notable live performances included three full band dates in Oman, Abudhabi & Dubai in May, and a solo acoustic show in Nijmegen,the Netherlands in July 2003. Hugh records his new album, Beyond Elysian Fields, in New Orleans, and mixes the album in New York with legendary producer, Tony Visconti during October and November. Hugh Cornwell appeared on the Drivetime show on Radio 2 on Wednesday 29th October 2003, and premiered two un-mastered tracks from the album sessions that had just finished in the USA with Danny Kadar (New Orleans) and Tony Visconti (New York). Hugh plays a short UK tour, with Windsor McGilvray and Steve Lawrence, in November. Leave Me Alone (from the Hi Fi album) features in the film Trigger Men, which stars Neil Morrisey.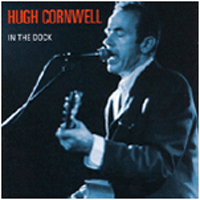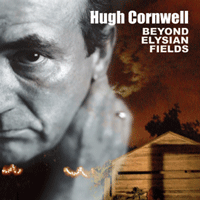 2004
Hugh traveled to Hanover in February, to record vocals and guitar for a Mousse T track, Underground. The album, titled All Nite Madness, was released in Germany in April. The UK release of the album (September 2004) was titled Right About Now. October 4th - releases the new studio album, Beyond Elysian Fields & his autobiography A Multitude Of Sins. October / November - extensive UK tour with the band. Hugh was a special guest on Friday 16th July 2004 at the Zipfer Zone festival in Wiesen Austria, performing live with Mousse T. Hugh previously appeared live with Mousse T and his band, when they appeared at the NDR2 Plaza Festival in Hannover on Friday 4th June. The appearance included a very special medley of two tracks, never before performed in this way by Hugh or Mousse T alone or together! Hugh Cornwell & Three Piece Sweet play a storming set on the Left Field stage at the Glastonbury Festival.